The Reviews Are In…No Matter Your Personal Preference, We Have a 5-Star T-Shirt Bra At The Ready.
When it comes to a t-shirt bra, we all crave the same things: a comfy fit, smooth finish and flattering views from every angle. Oh, and one more thing: we appreciate options. So, whether we fancy a wire-free or a classic underwire silhouette, Future Foundation has top rated styles to elevate every look for Fall.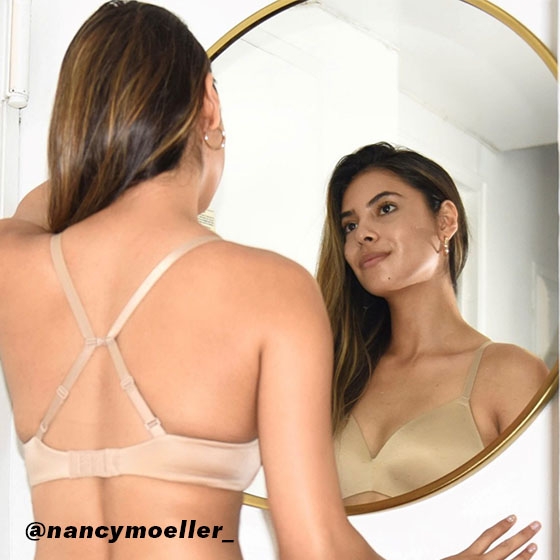 Future Foundation Wire Free T-Shirt Bra
The softness smooths right over the marshmallow foam cups for a wire-free wearable base layer with a subtle sheen. Influencer Nancy Moeller takes advantage of the j-hook to create a racerback style.
"This is the best bra ever! It's so soft and comfortable! It feels like air, yet it is completely supportive."
-Sasha, 32DD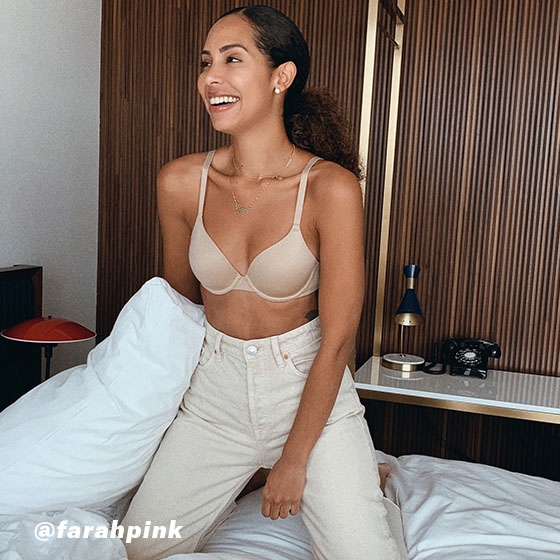 Future Foundation Underwire T-Shirt Bra
The functionality of an underwire with fabric that feels light as a cloud, this style hugs curves in the most comfy way. Farah Vargas says her go-to t-shirt bra "fits like a dream".
"I own a few nude t-shirt bras but none of them compare to this one. Not only is it super soft and comfortable, but the straps don't move, the fit is perfect… A must have for every woman."
-Mill, 36C