For the holidays and beyond, this curated collection of best-selling bras will have you covered underneath all kinds of clothes. We offer up some styling tips should you need a little inspiration as you plan your holiday looks, but really, with these in your wardrobe, the options of what to wear are endless!
Take a look at our list and make sure that all the boxes are checked so you are ready for whatever the upcoming season may bring.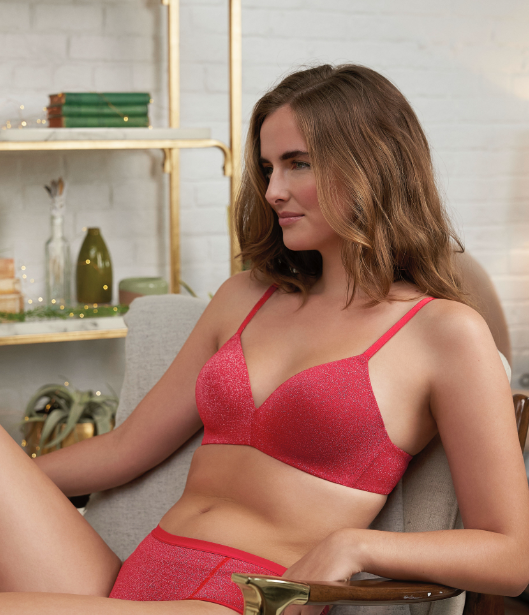 Future Foundation Lurex Wire Free
No matter how cold it is outside, you will always feel HOT and comfy in this spicy new chili pepper hue of our best-selling bra, leveled up with glittering metallic thread.
Style Tip: A color this festive should be celebrated, so consider this a great base layer under a white button down. There is no doubt it adds interest—and a touch of boldness to an otherwise classic look.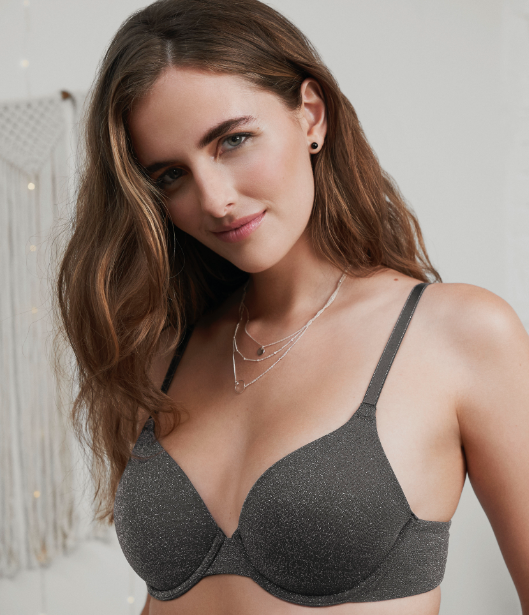 Future Foundation Lurex T-Shirt Bra
This must-own, lightweight everyday t-shirt bra gets a shimmer infusion for an extra dose of festive.
Style Tip: A fitted turtleneck adds instant polish and keeps you warm and toasty. Layer one over this t-shirt bra for a smooth look—and consider layering a few delicate necklaces or a pair of oversized hoop earrings, inspired by the bra's metallic threading,
to accessorize.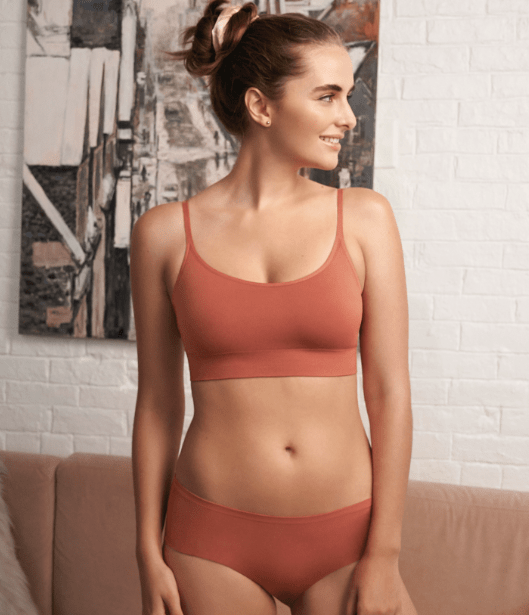 Comfort Intended Bralette
Quintessential cozy, with a customized fit and just the right amount of support, plus the skinny straps look so cute peeking out from an oversized sweatshirt.
Style Tip: For a night in, throw this on underneath a wide neck, worn-in sweatshirt and pair with warm and fuzzy fleece lined leggings. Taking inspiration from iconic 80s fashion, this lounge-ready look is very on trend once again!
b. wow'd Push Up Bra
An instant boost whether you are dressing up to go out, or upgrading your at-home dress code to stay in.
Style Tip: This boosting bra will push the envelope when worn under a pair of menswear-inspired pajamas. Give it a try, and your mind may be forever changed on the topic of pairing a push up and pjs!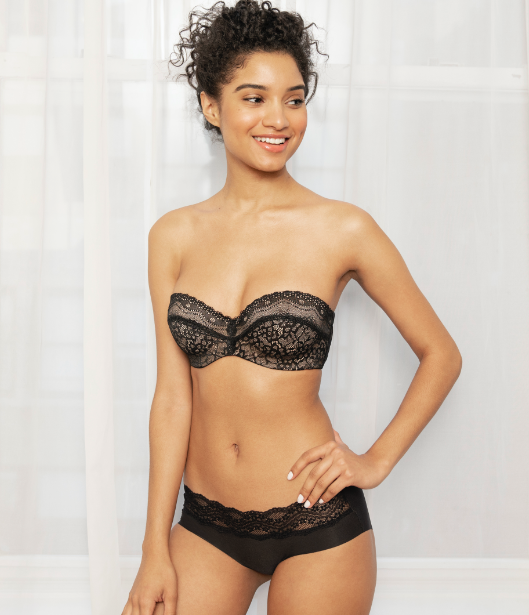 b. enticing Strapless Bra
Beloved for the cleverly concealed side-clasp and lace that wraps all around, this stay-in-place strapless is an easy-to-wear gift that keeps on giving.
Style Tip: You can give new life to your closet staples by thinking of this as a fashionable—and functional—accessory. Wear this strapless bra under a low-back dress, since the clasp is hidden along the side, the lace band across the back is meant to be seen!