Discover which bras align with your zodiac sign!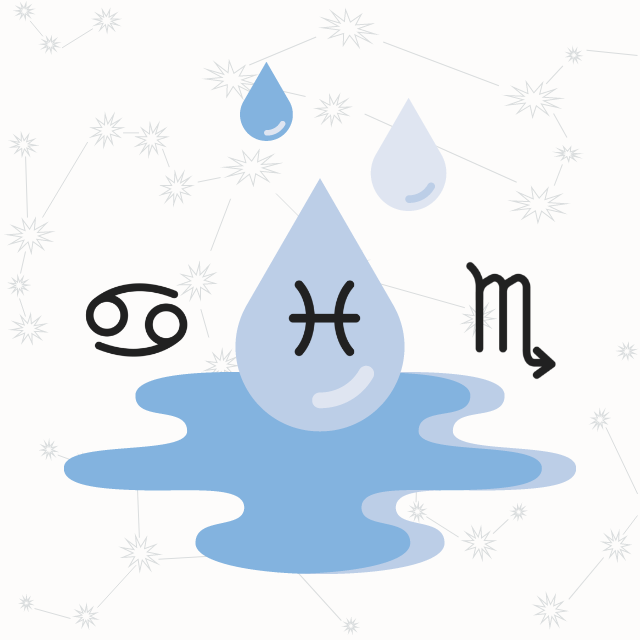 WATER SIGNS:
PISCES, CANCER, SCORPIO
As deep and mysterious as the ocean, you're highly intuitive with an intense, creative spirit and subtly alluring vibe.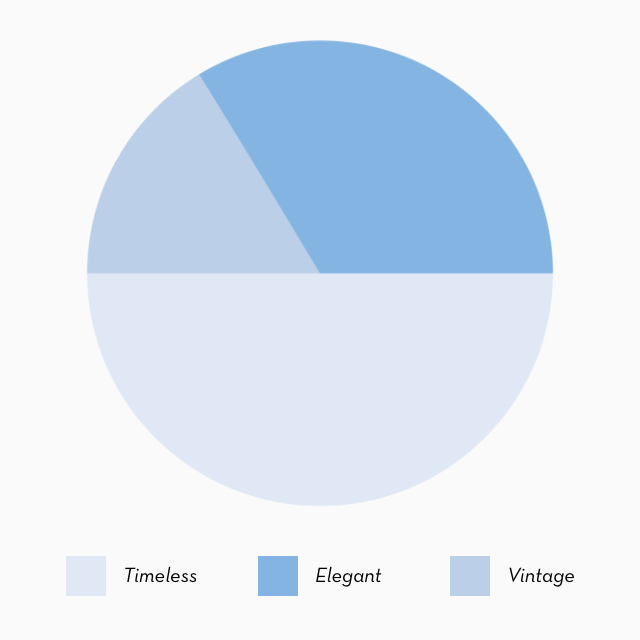 Timeless. Elegant. Vintage.
YOUR PERSONAL BRA-STROLOGY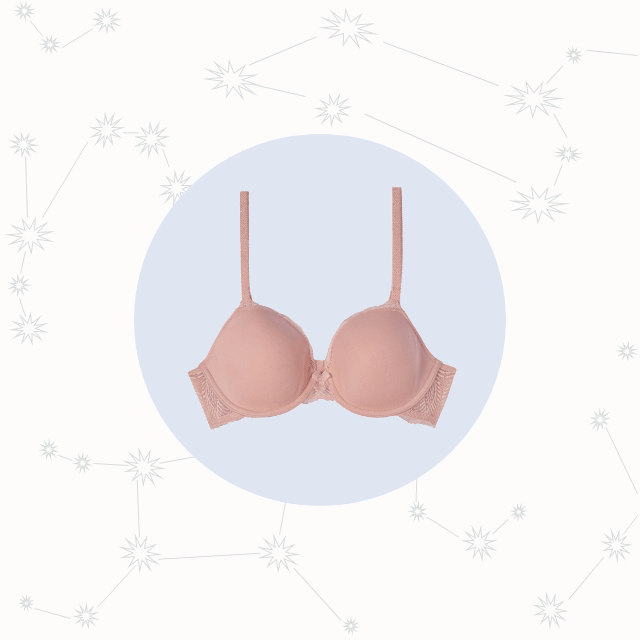 You heart simplicity and comfort, but you'll never downgrade your appearance. That's why this smooth T-shirt bra is the one for you, crafted with cloud-like foam cups and dreamy lace accents.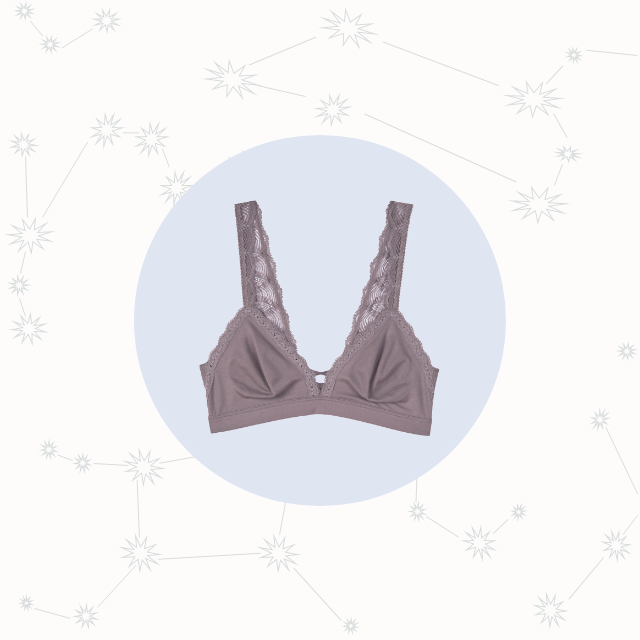 Staying true to yourself is of the essence for water girls. Whether you're on the move or lounging low key, this all-around bralette suits your many moods. It's a classic beauty, just like you.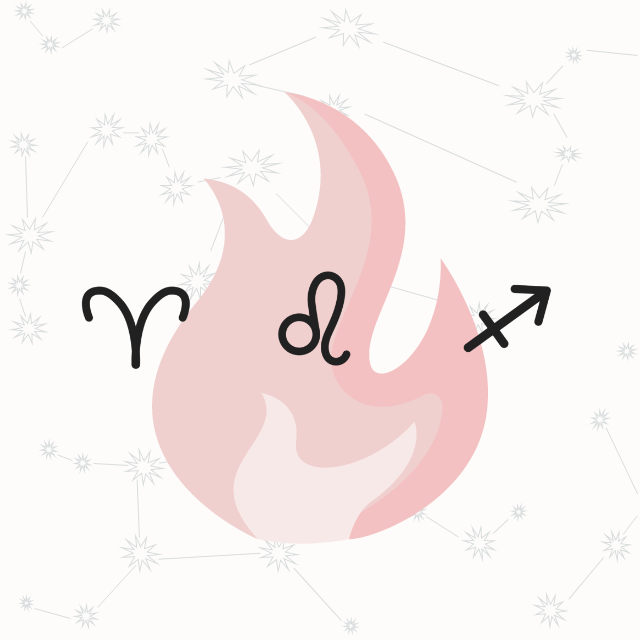 FIRE SIGNS:
ARIES, LEO, SAGITTARIUS
Ambitious and adventurous, you command attention with your fiery glow—casting a spell wherever you go.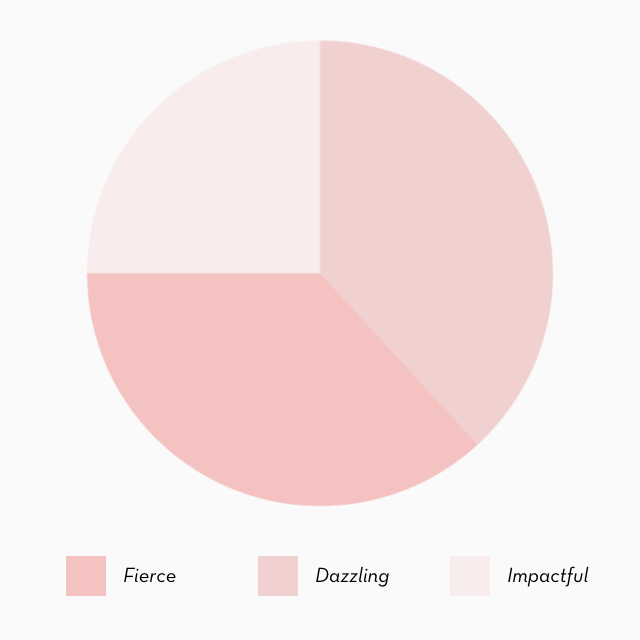 Fierce. Dazzling. Impactful.
YOUR PERSONAL BRA-STROLOGY
Va-va-voom. You pour passionate energy into everything you do. And only the hottest push up bras can keep up with you, like this bold plunging number lined with a roaring animal print.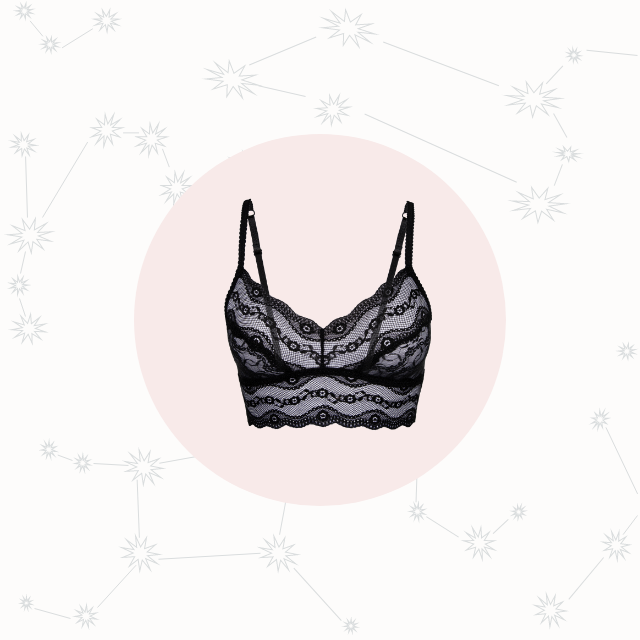 Nothing stops you. Win or lose, you know how to hold the spotlight. Equal parts flirty and glam, this sheer bralette caters to your confident nature, striking charm, and endless desire for comfort.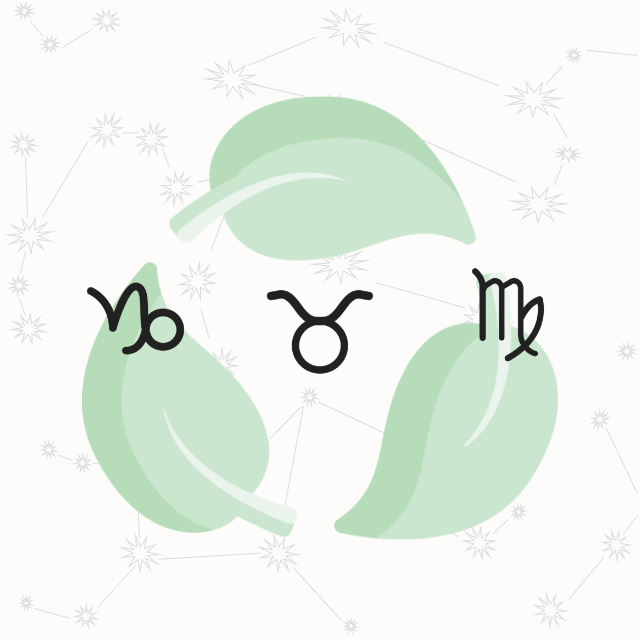 EARTH SIGNS:
TAURUS, VIRGO, CAPRICORN
Far from basic, you're a trailblazer who plays by her own rules and cares for the environment like one of her own.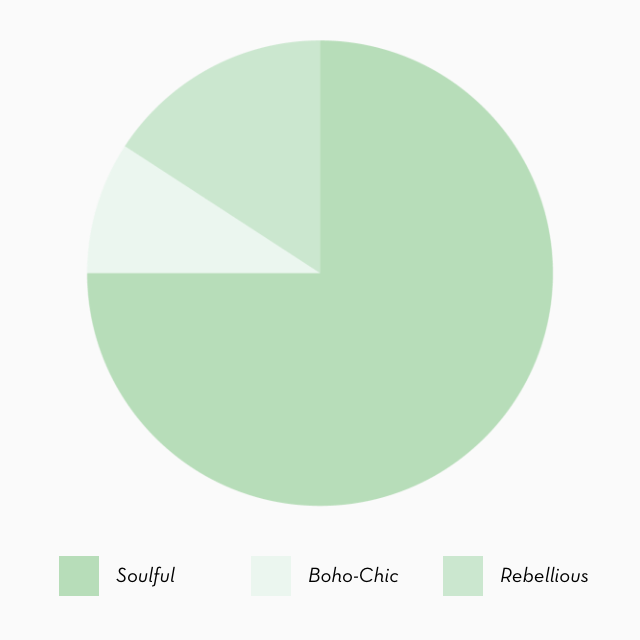 Soulful. Boho-Chic. Rebellious.
YOUR PERSONAL BRA-STROLOGY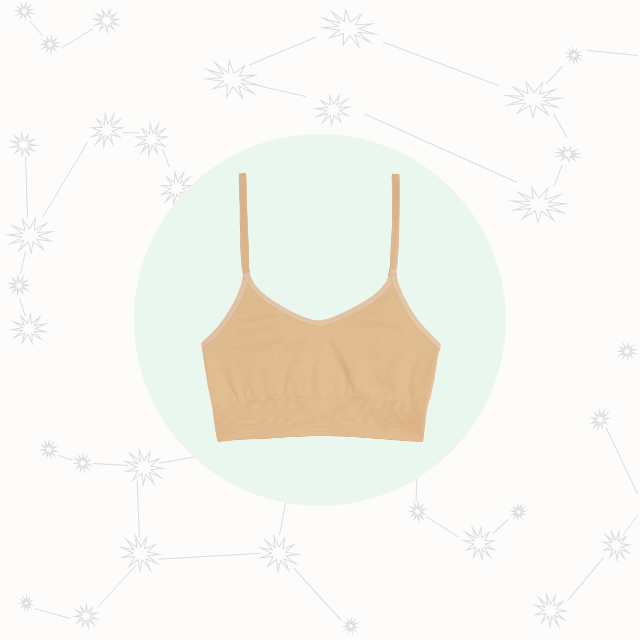 Effortlessness is key for earthy types, and this soft, stretchy bralette delivers that and more. Every time you pull it on, you'll get the support and stability you crave to roam free like a gypsy.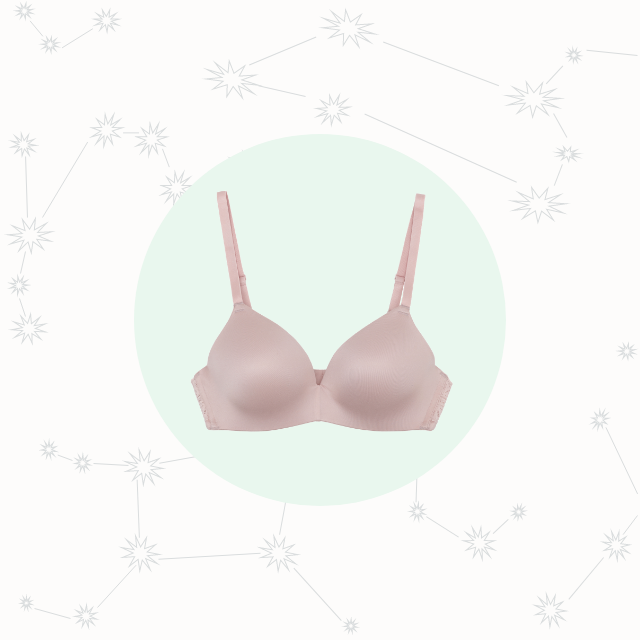 Like an alchemist, you blend practical pieces with sensual details to reimagine your stellar sense of style. A lacy T-shirt bra that smooths your shape is the ultimate staple for your magic kit.
AIR SIGNS:
AQUARIUS, GEMINI, LIBRA
The quintessential chameleon, you're always down to try something new and relish every second with abandon.
Trendy. Fearless. Youthful.
YOUR PERSONAL BRA-STROLOGY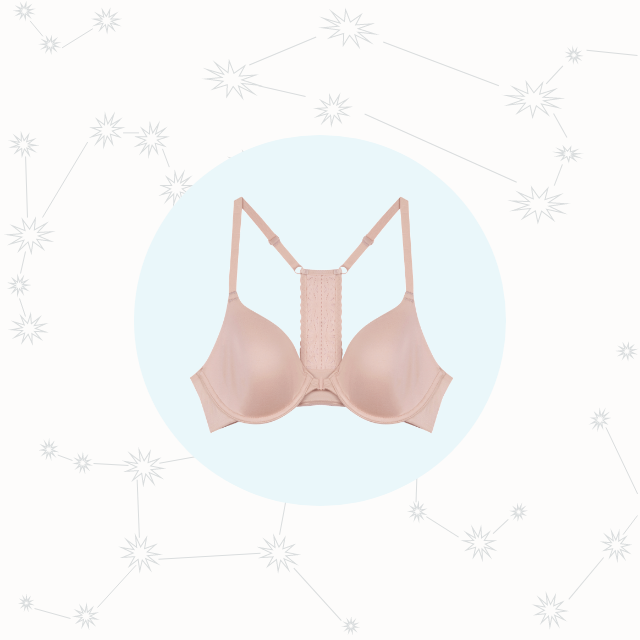 Being the social butterfly that you are, you'll need a flexible, easy bra that smooths and supports at a moment's notice. Day or night, you'll be ready to cause a stir in any outfit you choose.
A true visionary, you mix and match trends with supernatural skill. Your daring ways call for a versatile balconette bra that's sweet yet sexy, a must for the low-cut styles sitting in your closet.
For more gorgeous bra styles, check out our easy Bra Finder!